Workplace Fire Safety & Prevention Checklist
5/17/2019 (Permalink)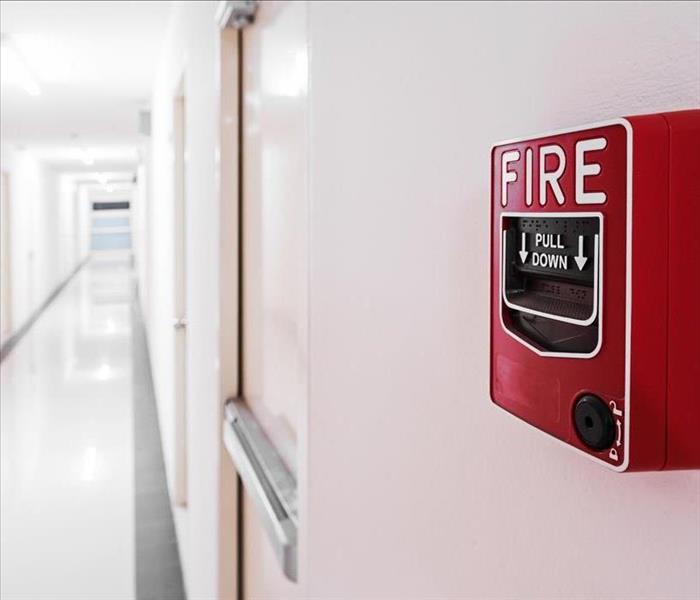 Most Oceanside residents already have a fire plan for home, but does your employer have one? Do you know your part in keeping the workplace safe?
According to the National Fire Protection Association, U.S. fire departments respond to over 3,000 fire on office properties per year.
Like at home, it's your responsibility to take the necessary steps to keep your office environment safe. While there are specific measures employers should take to protect their staff – every employee should do their part to prevent fires.
Some employers are required by law to have an emergency action plan in place; however, it's smart for all companies to create and share a strategy with staff in the event of a fire.
Employers should:
Teach employees about fire hazards in the workplace – provide proper training in fire prevention and protection
Inform employees of office housekeeping procedures for storage and cleanup
Go over rules for controlling ignition sources such as smoking
Provide for proper cleaning and maintenance of heat-producing equipment
Require fire safety plan review with all new employees
Alert the entire staff when changes are made to the fire safety plan
Inspect office equipment on a regular basis
Keep fire equipment in plain sight
Prohibit smoking at and around work areas
Have an alarm system that consists of visual and audible signals
Post reporting instructions and local Fire Department codes around the office
Conduct regular fire drills
Include disabled employees in the fire emergency planning process
Appoint a fire safety leader
Employees should:
Keep work areas clean and free from clutter including waste paper and trash
Replace damaged electrical cords
Help maintain machinery to prevent overheating
Never overload circuits
Make sure papers and books are not piled on top of computer monitors
Always report malfunctioning electrical equipment
Make sure heat-producing equipment is far away from anything that could burn including copiers, fax machines, coffee makers and computers
Remember to get rid of trash regularly so it does not accumulate
Keep dock areas neat and clean
Know the location of fire alarm pull stations and extinguishers
Smoke in designated areas only
Become familiar with the proper exits and emergency procedures
Follow building security measures to prevent arson fires – lock up and report suspicious individuals
Never block sprinklers, firefighting equipment or emergency exits
Keep emergency telephone numbers and the office address readily available
Never run extension cords across doorways or where they can easily be stepped on or run over by chairs and other furniture
Avoid plugging more than one extension cord into an outlet